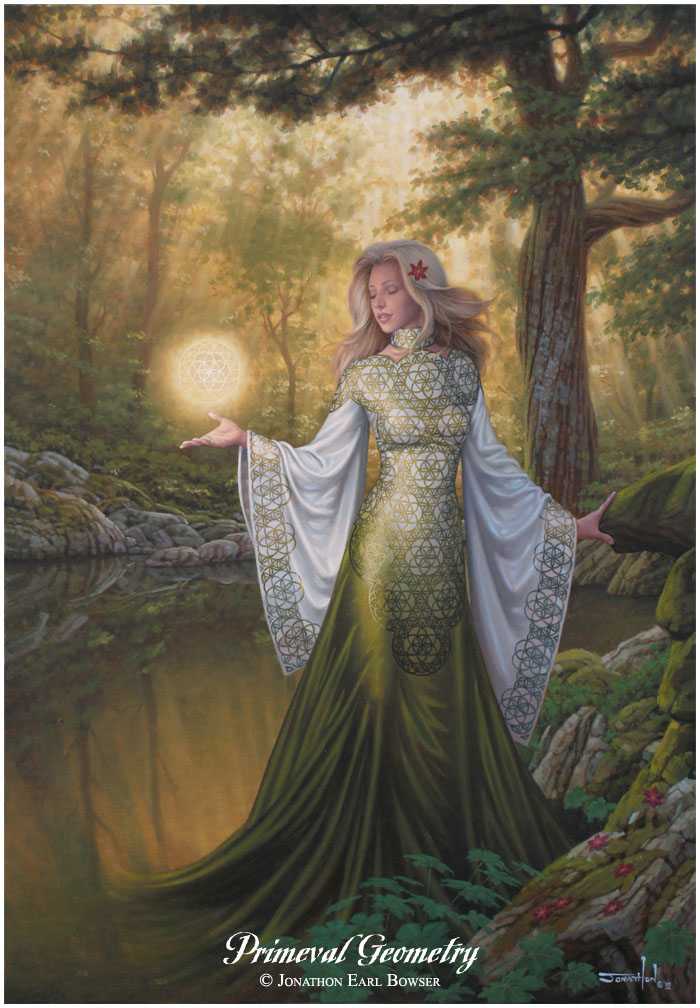 Photo-Details or Zoom-Detail of the Eternal Pattern
...from which all forms inherit their form...
Oil on Canvasboard, 23 x 16 in, © 2010
- Product Information -
Open-Edition Poster Giclee
What is a Giclee?
Edition Size: Unlimited - each print hand-signed by the Artist
100 Lb. (250 gsm) acid-free Glossy Paper with light-fast archival inks
Posters are available in your choice of 2 different formats:
S-Edition (Paper Size: 19" x 13" - Image Size: 18" x 12")
M-Edition (Paper Size: 24" x 16" - Image Size: 23" x 15")

Online Purchase with PayPal
Pay with Credit Card or Checking Account - Prices include Shipping
North American orders are shipped via Air Mail (2 to 3 weeks)
International orders are shipped by Surface Mail (6 to 8 weeks)
S-Poster
(Small Format)
US$ 45

M-Poster
(Medium Format)
US$ 80

Purchase by Mail-Order is also available.
The Entrance Foyer to
The Goddess Art of Jonathon Earl Bowser